Woke up in Dudes Ranch, random free camping US property in SD. about 3 hours out of badlands.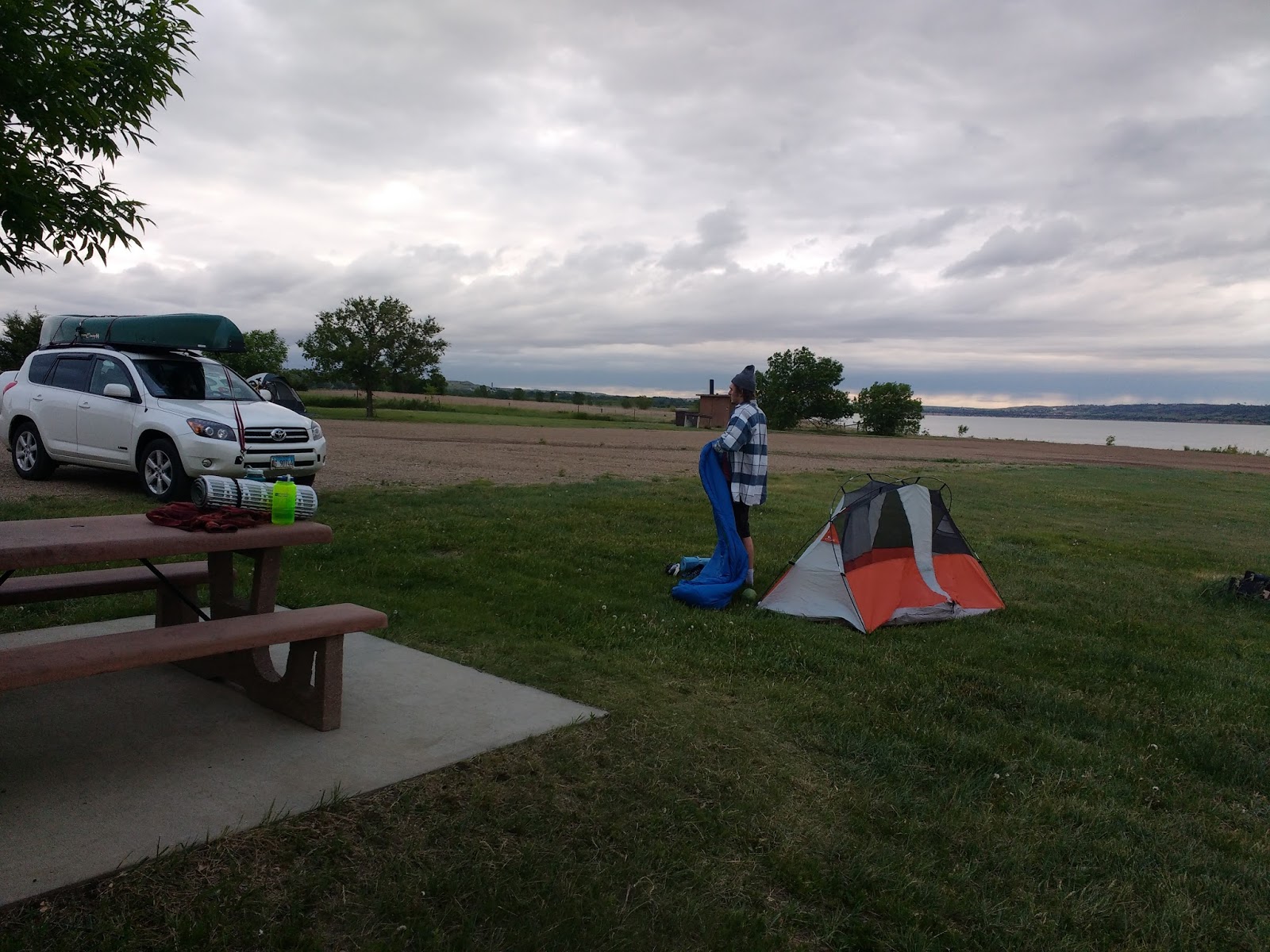 When we made it to Badlands, we took our official before picture. We're going to smell much worse for our official after picture.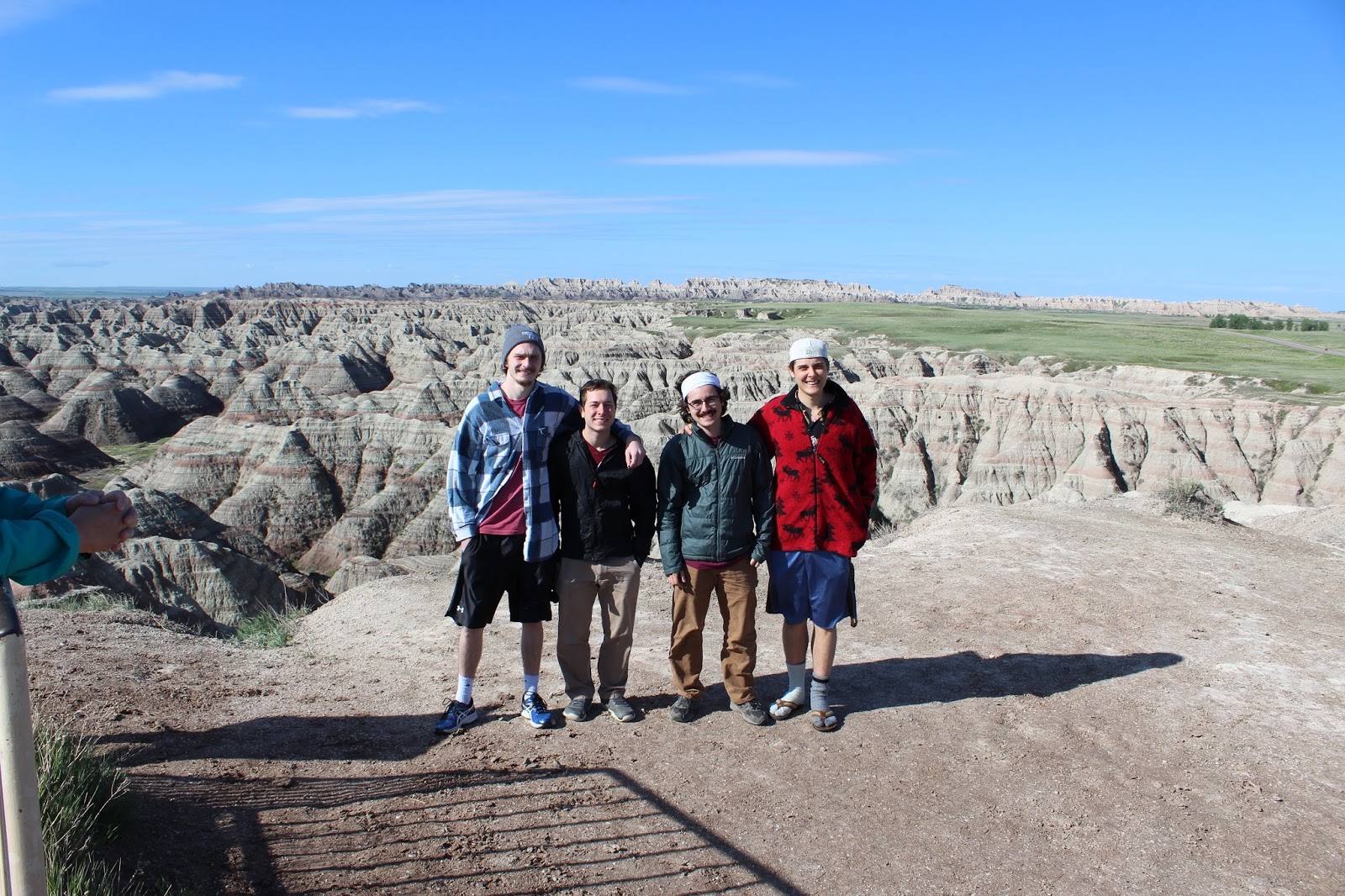 This place is awesome. It used to all be underwater or something, the stone is very loose. There are so many Hills and small canyons to climb. Here's a cool shot of Isaac climbing.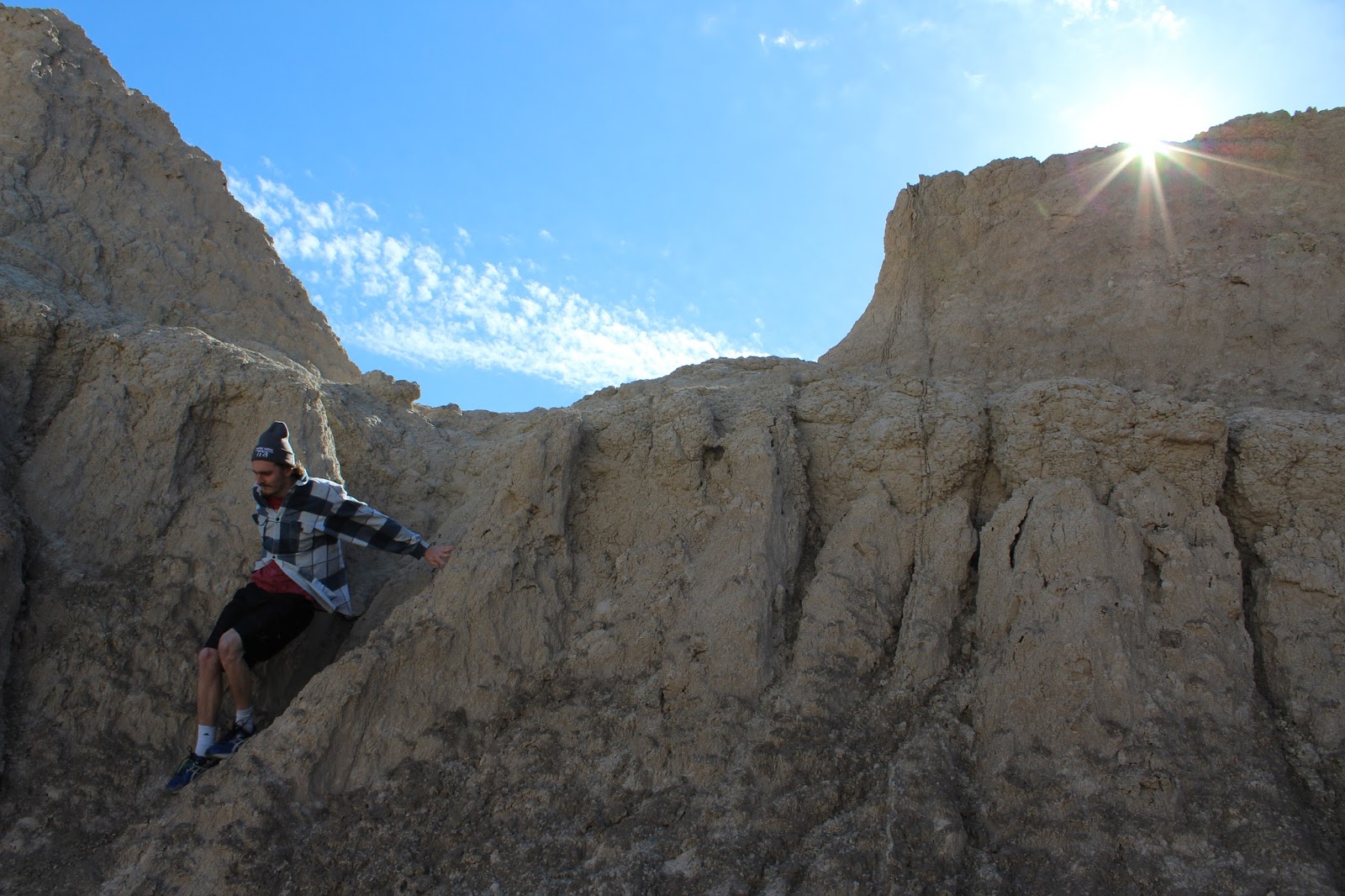 People would stop in the road to look at the long horned sheep and mountain goats. I got some good pictures of both, here's my favorite of a cute baby mountain goat!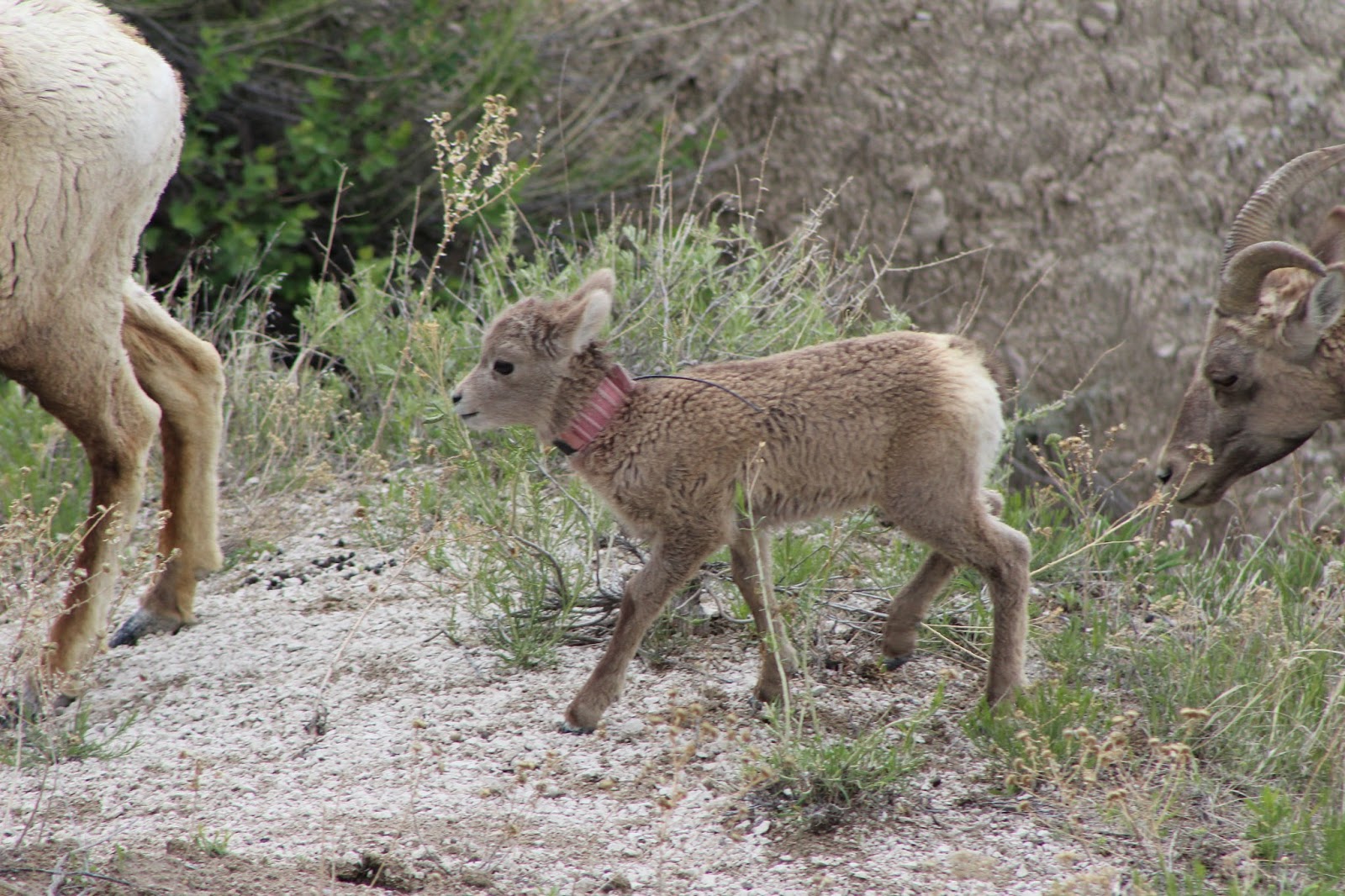 I'm surprised at the Internet I have in the middle of SD. Hopefully I keep this level of connectivity. But it's possible that I'll drop off for a few days or even weeks, FYI.
Tomorrow we drive to Glacier national park! 12ish hours, whole day of driving. Well spend 3 days there before crossing the border and doing Banff and Jasper before dropping Joey off.